From attractive rides based on classic Hollywood blockbusters to shopping for Disney merchandise and participating in music festivals, Disneyland Paris has much to offer for visitors across all age groups. Whether you choose to stay for one day or three, Disneyland Paris hotel or resort or simply visit for a day with family, you have a plethora of options to choose from. Here are the best things to do at Disneyland Paris: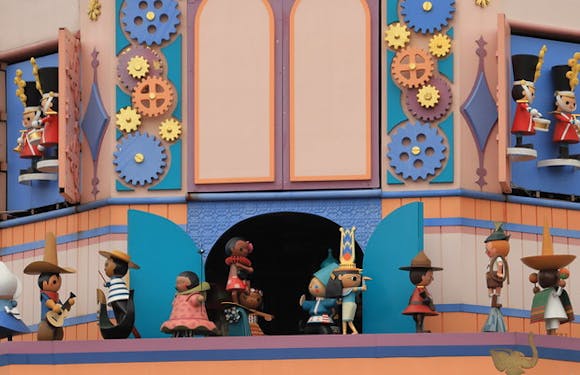 1. It's a Small World
Designed in support of UNICEF, 'It's a Small World' is an attraction at Disneyland Paris that preaches concepts of love, equality and togetherness to kids of all ages. Distinct cultures are represented by more than 300 dolls that are dressed in traditional attire, singing songs in native languages to depict how close the world and its people are. The colorful and vibrant backdrops, the rainbow of hues represented by each country's national dress and the element of unity and harmony are a pleasant sight to witness. It's a Small World is located in Fantasyland at Disneyland Paris.
2. Star Wars Hyperspace Mountain
Star Wars Hyperspace Mountain is your first-track pass into outer space. Prepare for a mission across the galaxy on this an adrenaline-inducing roller coaster ride. With a steampunk appearance, this exclusive Disneyland Paris attraction and ride is as extravagant as it gets; Grab on tight as a blast of red and green lasers zoom past you. The fandom comes alive with this themed roller-coaster! It is located in Discoveryland at Disneyland Paris. Star Wars Hyperspace Mountain is not for the faint-hearted and is ideally suitable for teenagers and adults. May the Force be with you on this one!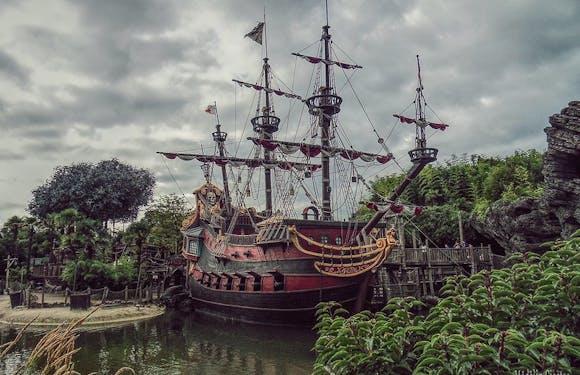 3. Pirates of the Caribbean
Live out your wildest pirate fantasies with the famous Pirates of the Caribbean. At this widely popular Disneyland Paris attraction, experience intrigue, adventure and thrill. Fit for inquisitive and curious visitors of all ages, this is a voyage you will never forget as Pirates of the Caribbean recreates the magic and suspense surrounding Captain Jack Sparrow and Captain Barbossa. Revamped in July 2017, the ride now hosts a crew of merrymakers to transform the experience into one that is even more beguiling.
Yar, har, fiddle di dee, you are a Pirate!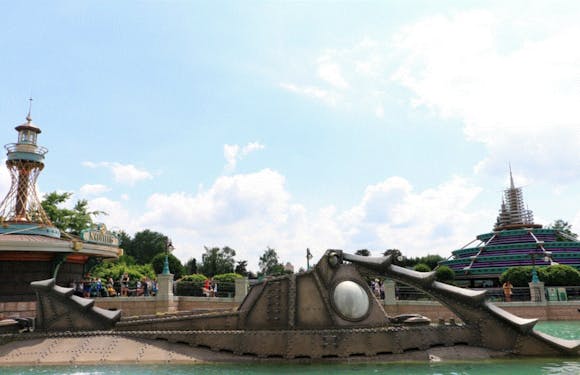 4. Les Mystères du Nautilus
All aboard! Disneyland Paris has recreated The Nautilus, Jules Verne's submarine from the popular 50s film, 20,000 Leagues Under the Sea. Designed with six rooms -- including Captain Nemo's -- visitors can walk through each. Brace for impact before the giant squid attacks you out of the deep blue ocean, unsuspecting and lurking in the shadows. Located in Discoverland, Les Mystères du Nautilus is a great attraction for families with kids. The bright neon lights and mysterious sights will leave anyone spellbound!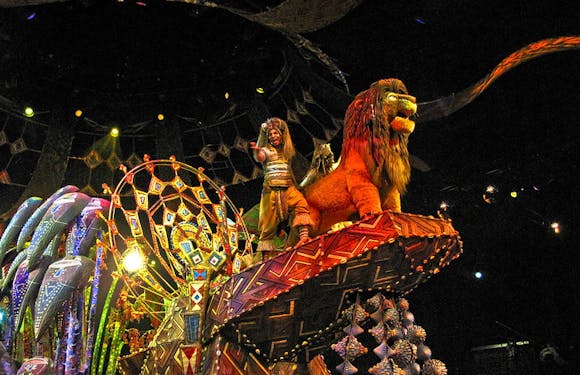 5. The Lion King & Jungle Festival
The Lion King and Jungle Festival is a phenomenal music and dance performance. It leaves no stone unturned when it comes to larger-than-life dances, mesmerizing music and expertly-crafted costumes. Welcome the dynamic group of Mufasa, Rafiki, Simba, Timon and Pumbaa as they enchant you with the sound of beating drums and enthralling tunes. Kids and adults will love the infectious energy on stage at this festival.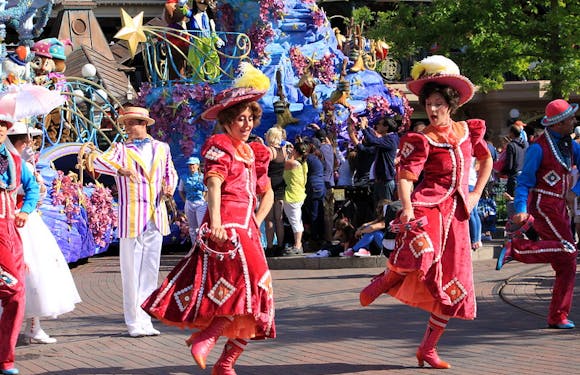 6. Disneyland Paris Pride
Disneyland Paris welcomes you to be loud and proud! At its Pride Parade, visitors from all walks of life are welcomed -- and celebrated. Visitors are free to party through the night and are encouraged to dress in their fineries -- feathers and glitter galore. The Pride Parade hosts several exciting activities that transform Disneyland  Paris Park into a large dance floor. Some of these activities include the Disney Magic Lip-Sync-Along and the Magical March of Diversity Parade. The Disneyland Paris Pride will be celebrated on 6th June 2020 from 8:00 PM to 2:00 AM. Keep an eye out for tickets as they will sell out fast.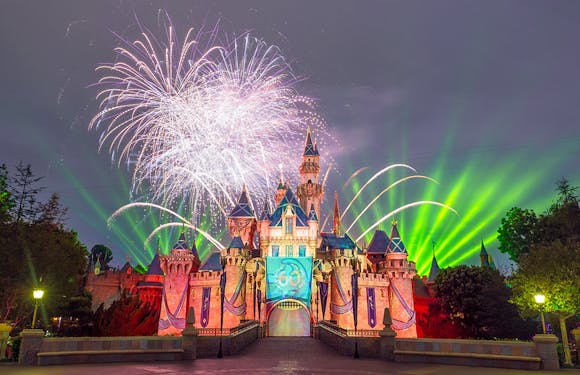 7. New Year's Eve Party
From firework displays to fire-breathing dragons, Disneyland Paris does everything in style. New Year's Eve at Disneyland Paris is no less; a celebration not to be missed, the night is full of exciting activities, performances and events. Kids can click pictures with their favorite Disney characters while grown-ups can ring in the new year dancing to popular tunes.. Disneyland Paris and all its attractions are brightly lit and decorated to ring in the new year.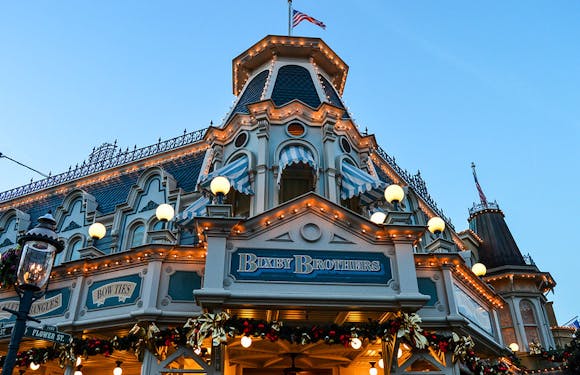 8. Bixby Babies
Planning to take home some cute stuffed toys as souvenirs? Look no further than the old-school displays of Bixby Babies in Disneyland Paris. Visitors often shop here for merchandise and memorabilia of their favorite Disney characters. Bixby Babies sells everything from plushies to themed hats,  accessories and ready-to-wear apparel for children in bright colors.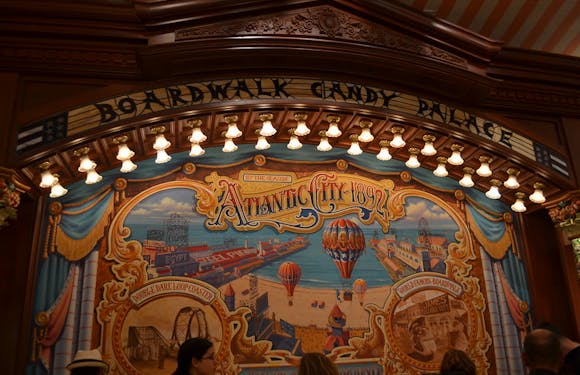 9. Boardwalk Candy Palace
Looking for some sugar therapy? Step right into the famous Boardwalk Candy Palace on Main Street in Disneyland Paris. Sugared cookies, chocolate fudge, swirl fudge and nougat are just some of the delightful confectionery sold here. There is no end to the number of treats you can indulge in at the store. Sugar is in abundance here, tempting your taste-buds with a riot of different flavors.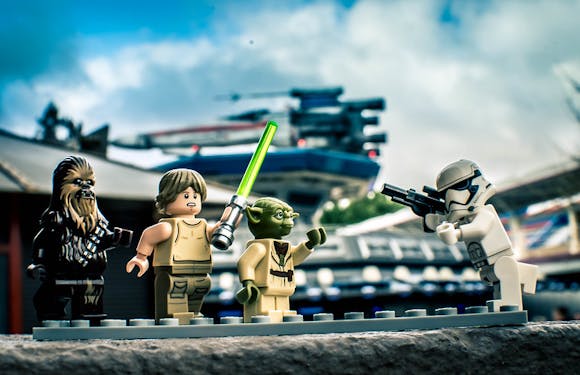 10. The Lego Store
Who doesn't love Lego? At The Lego Store in Disneyland Paris, your wildest dreams are set to come true. The store has an exclusive collection of Lego blocks, sets and figurines that you can purchase as collectibles. Construct and create popular movie scenes and characters, or create your own adventure!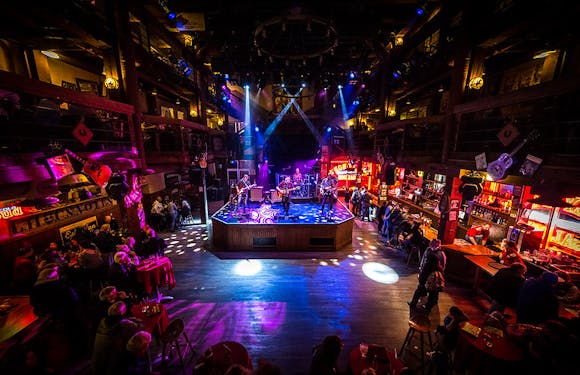 11. Concerts at Billy Bob's
Elvis in costume and old-timey drinks served with tapas? Sure to be a treat! Concerts at Billy Bob's is a gateway to a world where you have salsa on Tuesdays and a country music fest on Sundays. The three-level bar is reminiscent of Texas where you can even indulge in a mouth-watering Tex-Mex buffet. Groove along to some jazz and rock-n-roll only at Concerts at Billy Bob's.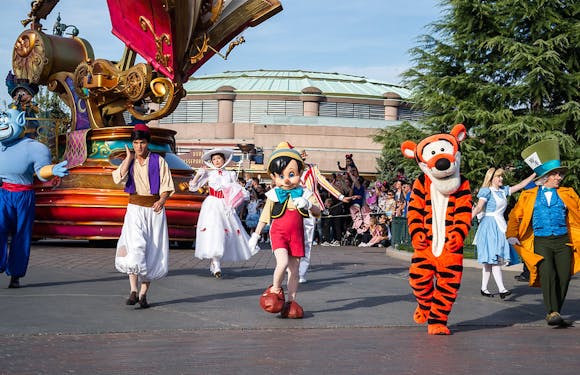 12. Disney Star on Parade
Watch and revel as your favorite Disney stars take to the streets of Disneyland Paris along Main Street U.S.A for a vibrant display of bonhomie, harmony and good cheer. Whether it is with Buzz Lightyear and Woody's gang, Peter Pan, Elsa and Anna or friends from Pride Rock, the kids will love the excitement of it all.
Disneyland Paris Tickets