The second of two theme parks located inside Disneyland Paris, Walt Disney Park is an innovative attraction that focuses on movies, show business, film production and behind-the-scenes magic. Walt Disney Paris theme park opened in March 2002 and can be identified by the Earffel Tower -- a faux water tower.
If you've always wondered how your favorite Disney characters are brought to life on screen and stage, Walt Disney Studios Paris has the answers. Discover the wonderful world of Disney with exciting attractions, exhibitions and fun events. The theme park also houses rides based on popular movies that can be enjoyed with the whole family.
Walt Disney Park Studio Lots
There are four studio lots available at Walt Disney Studios Paris, each representing different aspects of film production. 
Front Lot: Serving as the Walt Disney Paris' primary entrance, the Front Lot features the most shops and services in the park. The iconic Earffel Tower is also located here, similar to the water tower installed at the Walt Disney Studios lot in California. The Front Lot is based on the glitzy administration section of Hollywood movie studios, set during the golden age -- the 1930s. Its focal point is Disney Studio 1, which is modeled after the first soundstage owned by Walt Disney himself. The entrance courtyard of the Studio Lot boasts Spanish Colonial Revival style architecture with a large Fantasia-based fountain as the central feature.
Toon Studios: Formerly known as Animation Courtyard, Toon Studio is inspired by animated characters from the world of Disney and Pixar. This lot is a spin-off of Mickey's Toontown idea where Disney characters 'work' and produce animated films using conventional movie-making equipment. In 2007, the lot was revamped to feature a more immersive and colorful theme. Toon Studios is home to many iconic characters, including the Genie from Aladdin, Crush from Finding Nemo, Buzz Lightyear, Woody and more from Toy Story, Lightning McQueen from Cars and numerous others.
Production Courtyard: If you are interested in learning about production and all the nitty-gritty that goes into making a Hollywood movie, Production Courtyard is tailor-made for you. Featuring two unique sections, the Hollywood Boulevard and Place des Stars, this lot is ideal for movie buffs. Hollywood Boulevard showcases life-like Hollywood street sets along with exciting rides like Studio Tram Tour: Behind the Magic and the iconic Twilight Zone Tower of Terror. The Place des Stars section is themed around the production facilities found in movie lots.
Backlot: As the name suggests, the Backlot is themed after actual backlots found in movie studios. Featuring an industrial theme, this lot is designed to showcase thrilling action sequences in movies. The Backlot is targeted towards older children and adults, and features amazing soundtracks from films like Mission Impossible 2, Batman, Planet of the Apes and more. Its primary attraction -- Moteurs...Action! Stunt Show Spectacular -- is an action-packed, adrenaline-charged show. It features high-risk car chases, movie stunt tricks, pyrotechnics and other automobile stunts. The recently announced Avengers Campus is set to open in 2021 and will feature a Spider-Man-theme ride, an interactive Doctor Strange-theme show, an Iron Man-theme rollercoaster and a lot more.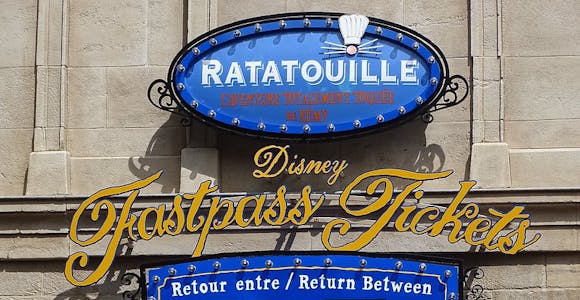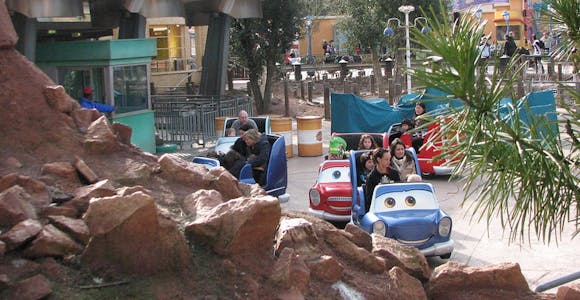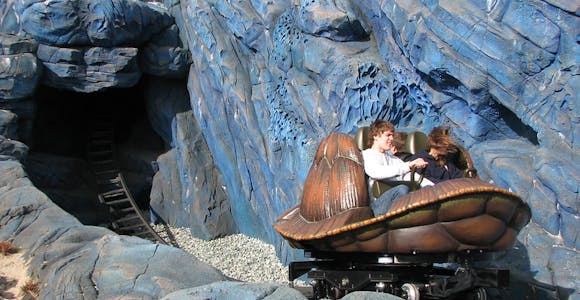 Walt Disney Park Attractions
These are some of the top attractions at Walt Disney Studios Park in Paris:
Cars Quatre Roues Rallye: Get your car ready and ride alongside Lightning McQueen in this thrilling circuit based on the world of Cars
Crush's Coaster: Prepare for an exciting aqua adventure as you spin, dive and fight against the current in a whirlpool
Disney Studio 1: Experience the aura and charm of old-school Hollywood in Paris. Take a stroll through Hollywood Boulevard and explore the golden age of films
Les Tapis Volants - Flying Carpets Over Agrabah: Based on the Disney classic, Aladdin, this fabulous ride allows you to board a magic carpet and soar through the skies of Agrabah
RC Racer: Ready for a thrilling ride? Andy has mischief on his mind and you're in for the ride! Hold on to your seat as his speediest toy car hurtles up and down a 25-meter high coaster
Ratatouille: The Adventure: Shrink down to Remy the rat's size and duck, dodge, dive, and scurry to safety in an exciting chase across an enormous kitchen
Slinky Dog Zigzag Spin: Perfect for little kids, this up, down and all around bouncing ride on the back of Slinky Dog is good fun
Studio Tram Tour: Behind the Magic: Take a leisurely tour of the Production Courtyard on a tram. Don't get too comfortable, though, as a thrill is just around the corner!
The Twilight Zone Tower of Terror: Enter The Twilight Zone Tower of Terror and experience its three freaky new horrors. Prepare to scream your lungs out as you fall to darker depths than ever before
Toy Soldiers Parachute Drop: At the Toy Story Playland, round up the kids and march them to a parachute drop behind enemy lines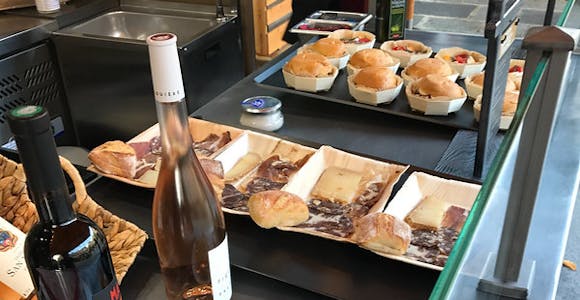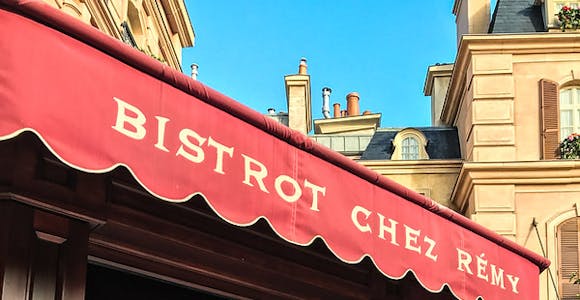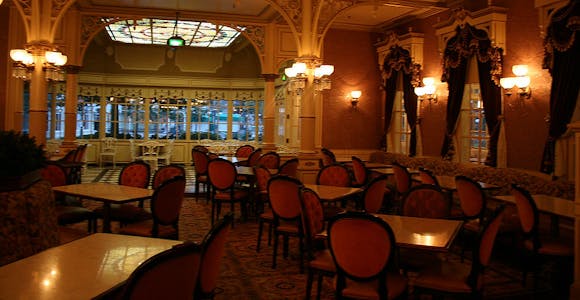 Walt Disney Park Entertainment
#SURPRISEMICKEY Christmas Special: Minnie, Donald, Pluto and Goofy have planned a special Christmas surprise for Mickey. Watch popular Disney characters dazzle you with their dance moves.
Animation Celebration – Frozen: A Musical Invitation: At Animation Celebration in Walt Disney Studios Park, an enchanted Frozen journey awaits you. Enjoy fabulous moments with Sven, Anna and Kristoff.
Disney Junior Live on Stage!: Enjoy the visual spectacle of this all-singing, all-dancing show, where a massive storybook stage is brought to life
Mickey and the Magician: A magic show unlike anything else you would have seen! Watch in amazement as Genie, Rafiki, Elsa, Lumière and the Fairy Godmother show Mickey that there's no limit to real magic.
Moteurs… Action! Stunt Show Spectacular: The only attraction at the Backlot is a thrilling experience featuring a sensational, wheel-screeching Disney' stunt show that showcases some familiar Disney cars.
Walt Disney Park Dining
Bistrot Chez Rémy: Based on the world of Ratatouille, this Parisian bistro features delectable French cuisine prepared by your favorite chef Remy
Restaurant des Stars: Ever wanted to dine amongst the stars? Take your seat at this art deco eatery and enjoy an all-you-can-eat buffet.
Disney Blockbuster Café: Featuring an industrial Disney props warehouse theme, this cafe is renowned for its lip-smacking pizza, pasta and sandwiches
Restaurant en Coulisse: This eatery showcases a Hollywood theme with neon lights and props that will make you feel like a movie star
Café des Cascadeurs: Craving some authentic American fare? Make your way to this caravan-turned-authentic 50s diner.
Disneyland Paris Tickets