A trip to Disneyland Paris is a wholesome mix of fun attractions and rides, shopping and eating your weight in fries. A definite addition to your bucket must be to attend a Disneyland Paris event; you can wave to your favorite Disney stars on their parade or head on a ride across the galaxy. There are multiple events at Disneyland Paris, each that can be enjoyed by visitors across age groups. So book your Disneyland Paris tickets, grab the best seats and get ready for some thrill!
What are the best events at Disneyland Paris?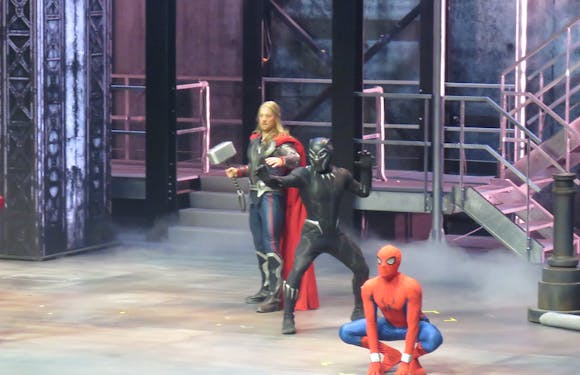 Marvel Season of Super Heroes
If you are an Avengers fan, then you would not want to miss a tryst with Thor's Mjolnir or a one-on-one with your favorite superheroes. The Marvel Season of Super Heroes event at Disneyland Paris is your gateway to the world of the Avengers; you can get a handshake with the stately Captain America and witness an exciting battle between Thor and Loki. Marvel Season of Super Heroes will be held at Disneyland Paris from 28 March to 7 June 2020.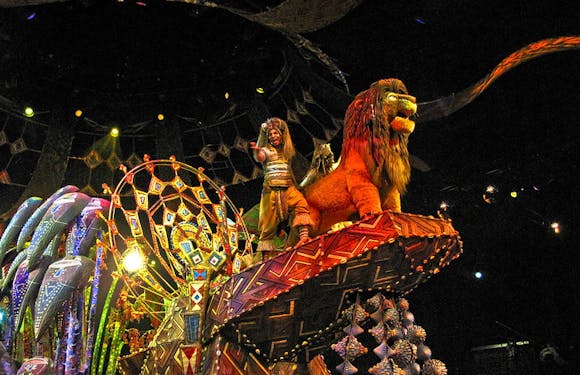 The Lion King and Jungle Festival
Roar with the inhabitants of Pride Rock and do the Jungle Book Jive with Simba at The Lion King and Jungle Festival at Disneyland Paris. With mesmerizing theatrics and brilliant performances, characters of The Lion King come alive on stage. Both kids and adults will love this event! The Jungle Book Jive promises an exciting adventure across a mysterious land with Mickey Mouse and friends and ends with a fun dance-along.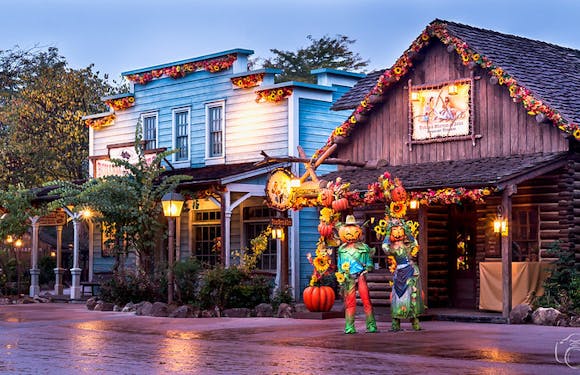 Disney's Halloween Festival
Disney's Halloween Festival is a celebration of everything dark and mysterious. Head over to Phantom Manor and have your worst fears realized or visit the terrifying Twilight Zone Tower of Terror at your own risk. With creeky floorboards, eerie sound effects and a scare at every corner, step in at your own risk. Little kids will love Mickey's Halloween Celebration; dress in your scariest costumes and sing and dance with Disney's best villains. Don't forget to stop by the Halloween buffet at the end.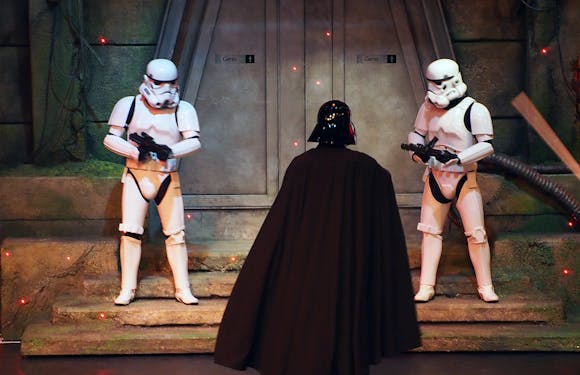 Legends of the Force: A Celebration of Star Wars
Star Wars fans, unite! The Legend of the Force event is a celebration of the iconic universe. Introduce the brave Stormtroopers to your little ones and meet fan-favorite characters here. The Galactic Celebration Show highlights some of the most significant moments of the epic and offers you the opportunity to chat with your favorite characters. Darth Vader may wish to see you, so don't forget your lightsaber! Legend of the Force: A Celebration of Star Wars will be held from 11 January to 15 March 2020.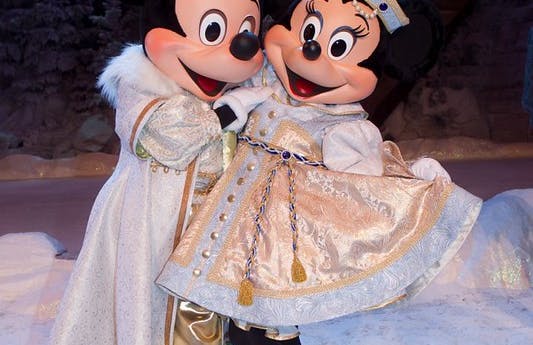 Disney's Enchanted Christmas: A Very Merry ChrisMouse
Christmas at Disneyland Paris? Yes, please! Hot chocolate galore, tinsel-decorated little huts and magical lights illuminate the winter land. Watch in awe as Mickey's Christmas Big Band put on an unforgettable show while beautiful Disney princesses dance to the tunes of some melodious Christmas music. Come join in as Santa lights up the Christmas tree at Town Square. Christmas at Disney Village Paris is sure to be a memorable treat. Disney's Enchanted Christmas at Disneyland Paris will be celebrated from 9 November to 6 January.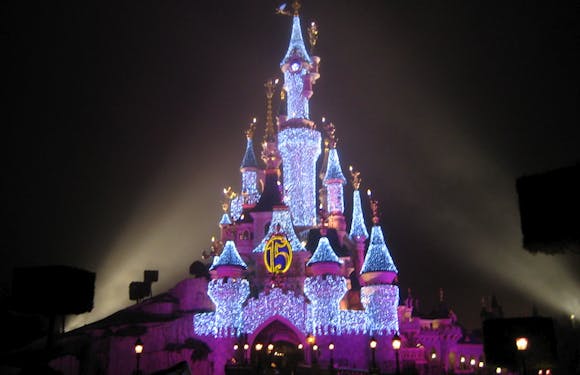 New Year's Eve Party
When Afrojack is playing at a New Year's Eve event, you know you're going to be dancing the night away! Ring in the New Year at Disneyland Paris New Year's Eve Party with fireworks, music, festive cheer, and enchanting sights. Tickets will be on sale intermittently based on availability, so prepare in advance. Dress comfortably to make sure you bust more than just a few moves. The park holds spectacular parades such as The Royal Sparkling Winter Walt and plenty of opportunities to dance your brightest!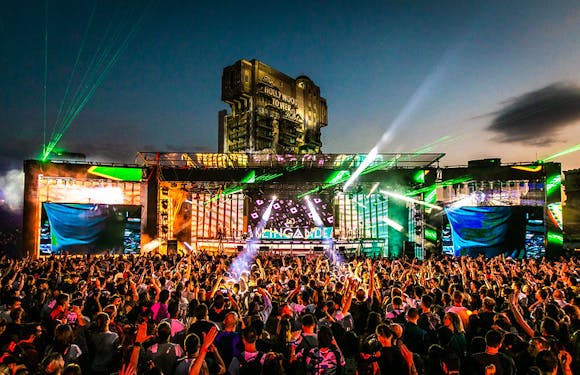 Disneyland Paris – Electroland
Indulge in a wild night of unstoppable music, a line-up of international DJs like Armin Van Buuren, Alesso and Steve Aoki, and a night to remember at Disneyland Paris Electroland. It will be held on 4 July 2020 as an annual event that celebrates music. With tunes resounding across the park and crowds in their element, Disneyland Paris is transformed into a musical arena packed with revelers enjoying a night of electrifying music and fireworks.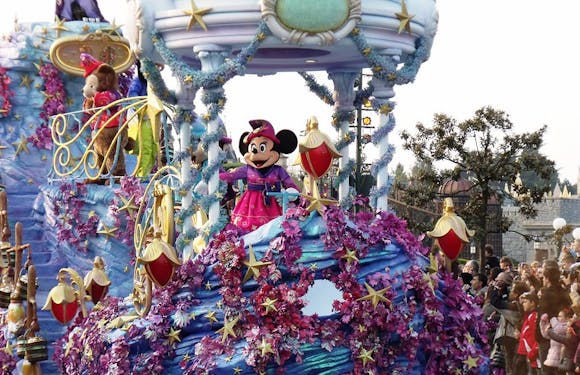 Disneyland Paris Pride
Celebrate love at Disneyland Paris Pride. At this Disneyland Paris event, humans of all colors, genders and sexual preferences are warmly accepted and welcomed. Fun music, good food, DJs performing their best sets, a lip-sync battle of stars and chance meetings with your favorite Disney stars -- what else could we want? The Disneyland Paris Pride will be held on 6 June 2020.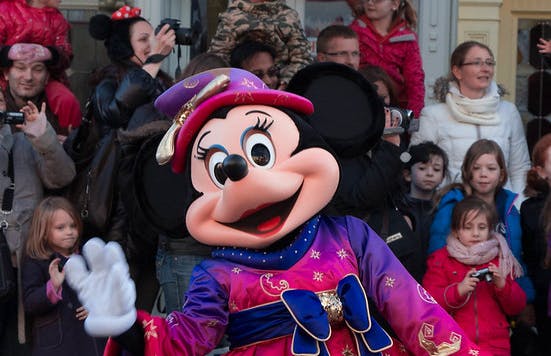 Disneyland Paris Run Global Experience
A global event that takes place in all Disney parks around the world, Disneyland Paris Run is a much-awaited event that gives you the chance to run marathons with loved Disney characters. This Disneyland Paris event also gives winners the chance to earn limited-edition medals, hi-5 Mickey and make new friends from different countries.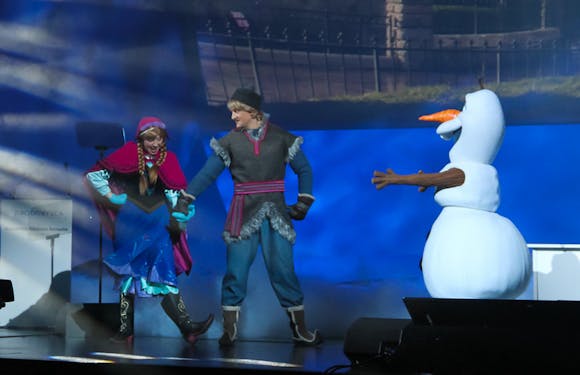 Frozen Celebration at Disneyland Paris
Sing along to the famous tunes of Let it Go with Elsa and Anna as the fireworks go off over Disneyland Paris. Frozen Celebration is a sparkling, engaging affair that the little ones will love. Enjoy a wonderful meeting with the stars of Frozen 2: Enchanted Journey. What's more? Kids will truly enjoy a snug hug from the lovable snowman of Arendelle, Olaf.
Disneyland Paris Tickets